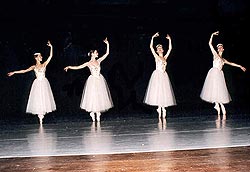 Valery Panov was born in 1938 in Vitebsk, Byelorussia. He studied in the choreographic school (by named V. Vaganova) in Saint-Petersburg. Today itТs The Academy of Russian Ballet. Due time many great masters from Russia and all around the world were studied there such as Nuriev, Makarova, Barishnikov.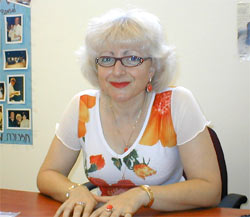 8 years ago I have organized the musical season-ticket which name can be translated from Hebrew as "Salute to the grand piano"! In the 1992-1993 years it was the only hall in the Ashdod city. The hall was overflowed during concerts, everyone were sitting on the plastic chairs.

Ioram ZerbibТs name is well- known not only in Ashdod and Israel. Ioram supposes , that in Russia , France and many other countries he is known better. And for us who lives in Ashdod to have a great privilege to devote Ioram in the many sites in Internet .